Experienced
Physician
Founder
and
Developer
Who
Understands
the
Challenges
First
Hand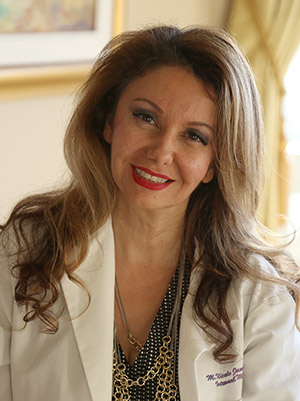 Dr. M. Nicole Jamali, a Stanford trained and Board Certified Internist and Joint Commissioner since 2007, leads eRemedy as its CEO. A physician and administrator, Dr. Jamali recognized a need for improving the logistics of the organ transplant process as well as increasing the data captured at each stage. Together with her team, Dr. Jamali created the inspired and innovative set of eRemedy transplant tracking and data management solutions.
Dr. M Nicole Jamali is a Board Certified Internist 
Hospitalist and Joint Commission Commissioner, 2007-2015  

Final Review Accreditation Committee
Standards and Survey Procedures Committee
Business Advisory Group
Accreditation Committee

Regional Medical Director of a Provider Network for >500K lives
Medical Education

Stanford University, Internal Medicine, Residency, 1994 – 1996
Medical School, University of Texas, Houston, Texas, 1993  
Experienced
Board
of
Directors
committed
to
transplant
safety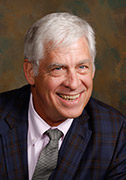 Professor and Chief, Division of Transplant Surgery
Chief, UCSF Medical Center Transplant Service
Endowed Chair in Abdominal Transplantation
---
Dr Roberts' training started at Stanford University, Palo Alto, CA, BS, 1976, Biology.  He then received his Medical School training at University of California, San Diego, and Surgery Residency at University of Washington, Seattle. Dr. Roberts completed his research fellowship at Cornell University, New York and  pursued his Transplant fellowship at University of Minnesota, Minneapolis, Transplant Fellow, 1986-87. 
Dr. Roberts joined UCSF Medical Center in 1988 and subsequently became chief of the UCSF Transplant Service, one of the largest and most highly regarded programs of its kind in the country, including kidney, liver and pancreas transplants. Dr. Roberts is an expert in liver transplant surgery for adults and children and has spearheaded an effort to expand a procedure called "living donor" transplants, one of many efforts to make more donor organs available.
Dr. Roberts has won numerous awards and National Institutes of Health grants for his research. He has produced nearly 170 papers on topics including allograft rejection, immunogenicity, immunosuppression and others. Dr. Roberts, who speaks nationally on transplant issues, is a fellow of the American Surgical Association as well as a member of many professional and honorary organizations.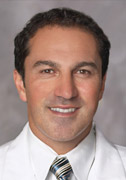 Neurosurgeon, St. Johns
Institute for Neuro Innovation
---
Amir Vokshoor, MD is a board certified neurosurgeon whose passion is research of brain performance and its effect on every day life and surgical healing. He utilizes a multidisciplinary approach in the treatment of adult spinal and cranial disorders.
His surgical expertise lies in minimally invasive microsurgical spinal techniques, such as dynamic stabilization and motion preservation. Dr. Vokshoor is committed to healing and recovery through performance optimization, which he weaves throughout his treatment, and his patients benefit from a comprehensive fusion of cognitive stimulation, nutrition, and exercise. After earning his medical degree from the Medical College of Virginia of the Virginia Commonwealth University with honors, he completed neurosurgery residency training at Ohio State University Hospitals and obtained additional complex spine Fellowship training at the University of South Florida. Currently, Dr. Vokshoor is on the medical staff at Providence Saint John's Health Center in Santa Monica, CA.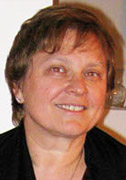 Professor of Clinical Surgery
Director of Clinical Research
Division of Hepatobiliary Surgery and Abdominal Organ Transplantation
Keck School of Medicine of USC
---
Dr. Sher is Professor of Clinical Surgery and Director of Clinical Research in the Division of Hepatobiliary Surgery and Abdominal Organ Transplantation at Keck School of Medicine of USC. After completing her medical school education and surgical residency at Mount Sinai School of Medicine in New York, Dr. Sher undertook her fellowship training in Liver and Kidney Transplantation at the University of Pittsburgh. Following her fellowship in 1988, Dr. Sher was involved in the establishment of two liver transplant programs in Los Angeles prior to joining the USC program in 2001.
Dr. Sher has participated in and overseen over 50 research projects and is currently very active in the development of the clinical and basic science research components of the USC Abdominal Organ Transplantation Program. She has numerous publications on immunosuppression, chronic rejection, disease recurrence, infection, and prophylaxis and hepatobiliary surgery. Dr. Sher is one of the original editors of Current Opinion in Organ Transplantation and has endeavored over the years to provide the reader with an up to date overview of the entire field of organ transplantation.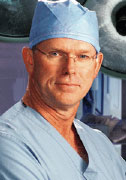 Chair, Department of Surgery 
H. Russell Smith Foundation Chair for Cardiovascular Thoracic Research 
Director, Heart Institute at Childrens Hospital Los Angeles 
Director, USC Cardiovascular Thoracic Institute 
Surgeon-in-chief, Keck Hospital of USC and USC Norris Cancer Hospital
---
Dr. Starnes is the Hastings Distinguished Professor and Chairman of the Department of Cardiothoracic Surgery, and the Director of the Cardiothoracic Residency Training Program at the Keck School of Medicine. He earned his medical degree from the University of North Carolina, Chapel Hill, and did his general surgery training at Vanderbilt University, where he also completed two years of research in cardiothoracic physiology and pharmacology. Dr Starnes then completed his Cardiovascular Surgery and Cardiac Transplantation fellowship at Stanford University and went to London for training in Pediatric Cardiac Surgery.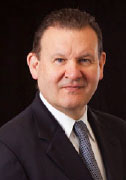 Professor of Surgery; Division Chief 
Division of Hepatobiliary, Pancreas
and Abdominal Organ Transplantation 
Keck School of Medicine of USC
---
Dr. Selby is a Professor of Surgery at the USC School of Medicine Chief of the Division of Hepatobiliary and Pancreas Surgery and Abdominal Organ Transplantation. Dr. Selby graduated cum laude from the University of Missouri School of Medicine at Columbia, Missouri. Before joining USC, Dr. Selby served on the faculty at the University of Pittsburgh where he trained in multi-organ transplantations and hepato-biliary-pancreatic surgery. He remained at University of Pittsburgh where he was also Director of the Multi-organ Transplantation Fellowship, Dr. Selby has trained more than 45 transplant surgeons who currently participate in transplant programs throughout the world. Dr. Selby is board certified in general surgery and surgical critical care.
Within the division there are 14 faculty members, a multi-organ transplant fellowship for 2 trainees per year, and the division provides multi-organ transplant services to Children's Hospital Los Angeles and Keck USC. The division also provides tertiary surgical care for Liver, Biliary and Pancreatic conditions at 8 affiliated hospitals in Los Angeles and Orange County.
Divisional research interests include living and deceased donor liver and kidney transplantation, adult primary liver cancers, extended vascular resection of pancreatic cancers, metastatic cancers to the liver (NET, colon, breast, ovarian, hypernephroma), bile duct injuries, management of necrotizing pancreatitis, transfusion free medicine and surgery.
Chief Administrative Officer
Department of Surgery, University of Southern California
---
Dr. Selby brings over 30 years of experience in academic medical centers and 13 years of experience in research and development. He founded and help grow a multi-million dollar organ transplant center. He is currently the Chief Administrative Officer of the Department of Surgery at the University of Southern California. He was a member of UNOS from 1998 to 2006 sitting on the Membership and Professional Standards Committee as well as the Finance Committee. He holds an MBA from Colorado State University and a BA in Biological Sciences from the University of Missouri.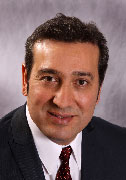 Mr. Nassim Bayat received his Masters in Electrical Engineering from the University of Louisville in Louisville, Kentucky. Mr. Bayat founded S.N.E. Systems, Inc.  which grew into one of the leading Controls System Integrators boasting over 130 Controls and Software Engineers.  In 2000, Mr. Bayat successfully sold his company to a publicly traded British company and stayed on for the next three years as the President of the British Company's three divisions. In 2005 Mr. Bayat started a Sleep Diagnostics Center which currently has four locations. In 2005, Mr. Bayat along with an old senior member of his company, S.N.E. Systems, Inc. started another Control Integration Company, Alliant Technologies. This company within the first year of its operation was fortunate enough to land the second phase of the UPS Hub2000 project, a $50M contract which concluded in 2010.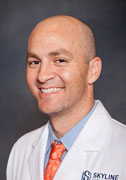 Dr. Pasin is a native of Miami, Florida. He received a Bachelor of Science degree in Biology, with a minor in Chemistry, from Florida State University, where he graduated Magna Cum Laude.  He then graduated from the University of Miami School of Medicine, after scoring in the 96th percentile on his medical boards. Dr. Pasin continued his medical career at the prestigious Los Angeles County-University of Southern California Medical Center (LAC-USC) where he completed his general surgery internship. He then spent the next five years training at USC Institute of Urology and the Kenneth Norris Comprehensive Cancer Center in Los Angeles, CA under the tutelage of world-renowned urologic surgeon, Donald Skinner, M.D. While at USC, he served as Chief Resident and participated in some of the most complex and advanced minimally invasive and open urologic surgeries. This allowed him to be at the forefront of rapidly developing urologic surgical techniques and technologies, including DaVinci robotic prostatectomy, Greenlight Laser prostatectomy, and orthotopic neobladder reconstruction after radical cystectomy for bladder cancer.  Dr. Pasin has written and published several peer-reviewed academic journal articles, including multiple textbook chapters regarding urologic disease.
eRemedy's
unique
approach
Using proprietary software and hardware, the eRemedy systems automatically capture required audit data throughout the transplant process. In addition to the automated completion of ABO verification and surgical consent forms, this novel solution can capture both organ temperature and location data. The system has impressed OPOs and Academic Transplant teams with its customized audit and ABO verification process. The cloud-based system works to prevent both ABO mismatch and communication errors by automated data matching, streamlining the process to ensure desired outcomes, clean audits and efficient transplant management. The eRemedy solutions deliver value at minimal cost since no major equipment is required.
Leaders in the transplant industry have identified value with the eRemedy hardware and software suite for multiple stakeholders including: surgeons, hospitals, nurses, and OPOs.
After completion of a clinical trial at University of Southern California, the USC liver transplant team formally adopted and signed a contract for the eRemedy system. In addition, the University of California San Francisco transplant services have also contracted the application and service.